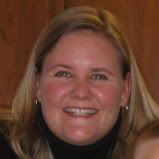 Thanks for checking out Cents in the Cities! I'm Jen, a MN mom, trying to live on cents, hopefully with a little sense, in the Twin Cities. I'm doing the best I can to take care of my family, to live a full and energized life, and to spend less money in the process. Cents in the Cities is a place where I can share my story, process my thoughts, and perhaps share a deal or two. Here are a few of the things I am passionate about:

--All things having to do with raising children, caring for family, and living life in simplicity. I have three children--one girl (age 7) and two boys (ages 5 and 3 months).

--Household ideas that save money and might be kind to the Earth in the process.

--Our family's attempt to become totally debt free. We are just beginning a new process, a new journey, and I'm excited to see where it will take us.

--Strategies to stay within our grocery budget. It seems I am never able to make this happen, so sharing my challenges and triumphs here will hopefully encourage my success.

--Healthy living on less. I am challenged to use coupons and the sales to buy healthier food that better nurtures my family. I'm not a health nut by any means--actually far from it--just trying to do better.

--All things Minnesota including family fun, entertainment, values, and more. I live in a southwest suburb of Minneapolis, and I love Minnesota—it's a great place to live! Though I love where we live, I really am a small town girl at heart and enjoy my connection to the southern part of the state as well. And if you read and aren't from MN, I really won't hold it against you.

--Cooking in the Kitchen. I just like talking about and taking pictures of the food I cook. This is just plain fun for me.


So that's what you will find here at Cents in the Cities. Hope you might enjoy the reading as much as I enjoy the writing.